Nearly a quarter of Overwatch players on PC are playing on integrated GPUs, and Blizzard made sure their experience isn't compromised.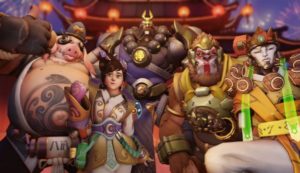 Blizzard games are traditionally known to run well on most machines, and Overwatch is no exception. In fact, the game was
designed from the get go to perform well even when running on the lowest end of GPUs and integrated chips.
This tactic paid off, because according to Blizzard, 22% of the game's player base on PC uses integrated GPUs. These graphics cards are typical of notebooks and ultrabooks, and definitely aren't strong enough in a lot of cases to even meet the minimum requirements of today's big games.
Ryan Greene, Blizzard senior software engineer confirmed this tidbit during a GDC 2017 talk, as reported by PCGamer.
The goal, according to Greene, was to have Overwatch get at least 60fps using the recommended specs, and at least 30fps using the minimum specs. Blizzard achieved this by getting the engineering team "excited about minspec."
"Not everybody was excited at first, but as we got going on it, people really felt the value in it," said Greene. "We set up playtest labs with various machines all configured with different hardware. We got different people to play on it, and they were surprised at how well it ran, and how much it felt like Overwatch."
This approach ended up also benefiting those running high-end specs, not to mention consoles.
You can test it out yourself the next time you log on. While the game doesn't look amazing on low settings, it holds up surprisingly well in the areas where it counts most.
Copyright: Sherif Saed
Original Post: https://www.vg247.com/2017/03/16/22-of-overwatch-players-on-pc-use-integrated-gpus/